FOOTLOOSE! (2017)
Blake Summer Musical Theatre Institute
WARNING: Looking at these photos on your phone's screen will cause you to miss unspeakable amounts of enjoyment. Being a musical, most scenes have a lot of cast, who look like ants on your tiny pocket-size screen. Find a real computer with a real monitor – there has to be at least one in your house – to enjoy all you're about to see.
Photos from shows are just now hitting the wire; more will go up soon. Friday and Saturday shows are ready for you to view and order, and should cover most of the cast really well. Thursday and Sunday will go up later, as will more images from Friday and rehearsals.  This will give you a look into the wonderful pandemonium that is a Blake Summer Musical Theatre Institute show in case you weren't there.
Try to put the musical numbers with the photos!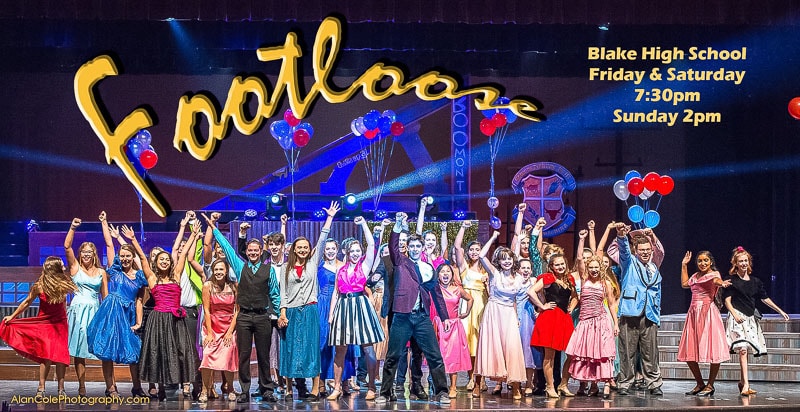 And for something else to do while you sit on the edge of your booth seat at the Burger Blast waiting for more photos, enjoy some scenes from the way-back, when the Summer Theatre Institute show in 2013 was – you guessed it – FOOTLOOSE!